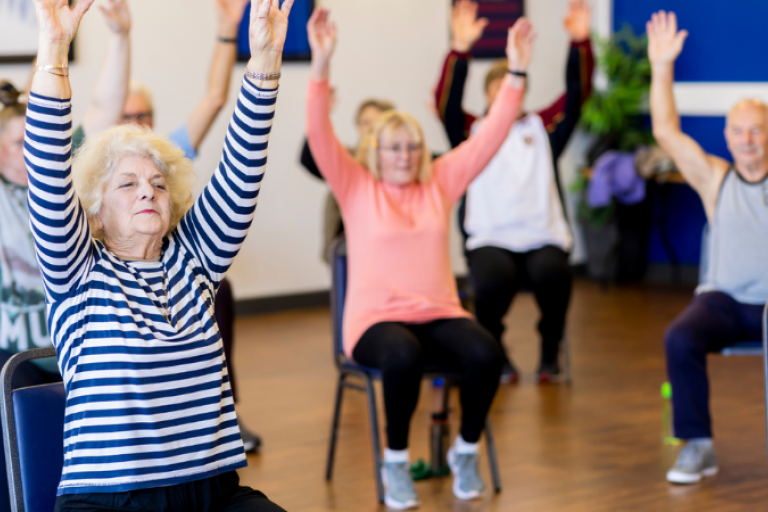 Older persons event on Thursday 28 September at Xcel leisure complex
9am to 12pm, Waterside Drive, Walton-on-Thames KT12 2JG
With this event, we are celebrating Older Persons Day and inviting you to:
Find out about and have a go at regular classes at the Xcel centre, walking sports and other forms of exercise to help you get more active and enjoy a healthier lifestyle
Get information about accessing local support to help with a health condition and living independently and more comfortably.
Come and try for free:
Strength and balance class: 10am-10.20am and 11am-11.20am (in the squash court)
Steady and strong class: 10.30am to 10.50am and 11.30am to 11.50am (squash court)
Walking football: 9am - 10am (synthetic turf pitch opposite the Xcel centre, across the car park)
Walking netball:  9:30am - 11.00am (sports hall)
Walking volleyball: 11am – 11.45am (sports hall)
Elmbridge wellbeing walk along the towpath: Meet outside entrance to Xcel leisure complex at 10.30am for a 20min or 30min slow walk along the towpath.
Swimming (main pool).
Visit the information hub in the Xcel foyer where professional advisers will be on hand to give you information about:
If you come along on the day, don't forget to get your free 5-day Xcel pass! 
We would love you to get involved on our open day at Xcel but if you can't make any of the activities on offer, collect a free 5-day pass and a programme to try classes for free at Xcel at a time that suits you. 
For more information email health@elmbridge.gov.uk or commservices@elmbridge.gov.uk