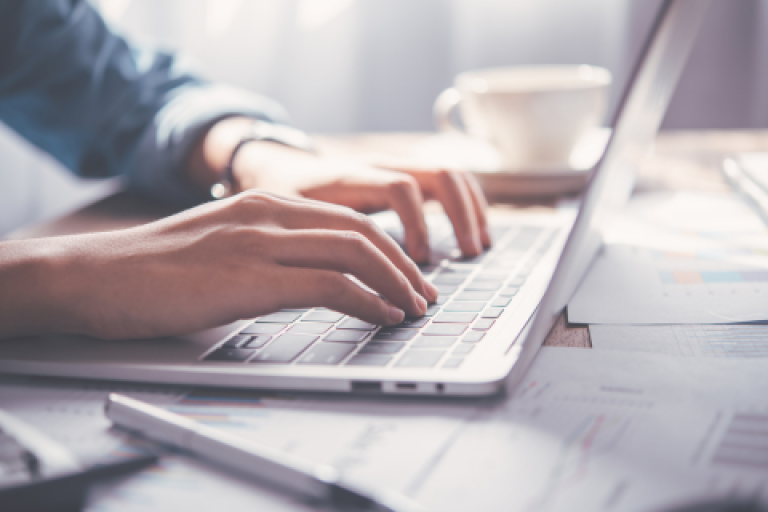 Before you apply for a local authority job (maybe one of ours), read our 6 practical tips to bag yourself an interview.
1. Read the person specification carefully
Before you start an application, have a thorough read of the person specification (sometimes known as the person spec or PS). It's usually published with, or alongside, the job description.  It sets out the experience, skills and qualities you'll need to do the job.  This is the criteria that will be used to shortlist all candidates against.  Watch out for criteria marked as 'essential' – only if you meet all the essential criteria can you be shortlisted for interview.
2. Your supporting statement matters
It can't be emphasised enough – your supporting statement is the most important part of your application form.  This is the bit you use to explain how you meet the person spec criteria.  It might be tempting to copy and paste your CV in here, but it's worth spending some time on this if you want to make it to the interview stage.
3. A logical structure helps
It's really helpful to the person reading your application if your supporting statement addresses each point of the person spec in order.  Writing a separate paragraph on each point or numbering your points to match the person spec criteria will make your application so much easier to read.  Keep the language clear and concise too – quality over quantity.
4. Cover every point on the person spec in your supporting statement
Chances are, if you follow a logical structure (see point 3), you'll do this anyway, but it never hurts to check you've covered absolutely everything.  Missing out just one essential criteria may prevent you from being shortlisted. 
5. Include examples
For each point, include an example (ideally a recent one) that shows you meet that criteria.  The example doesn't have to be work-related – it might be something you've done for charity or at school/college.  Think about all your experience and how it could be relevant to the person spec.
6. Spell and sense check it!
Finally, before you submit, ask a friend to read through your application – does it make sense? Are there any spelling errors or typos?  Spending a little time checking your application will certainly help to leave a good impression.
We wish you all the best with your job application!